Sarah Romero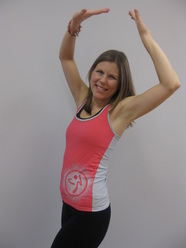 Z Spot Instructor: ZUMBA Step

Licensed ZUMBA, ZUMBA Step, ZUMBA GOLD
Certified Kettlebell AMPD
AAFA Group Fitness Certified

​Hi I'm Sarah and I reside in Canton with my husband and 2 children, Carter and Calise. I became a Licensed ZUMBA Instructor in July 2013 because I loved it so much and wanted to share the fun of ZUMBA with others! I started taking classes 3 years ago and fell in love with it. After having my daughter, I wanted to find a fun and exciting way to exercise and lose the pounds. ZUMBA definitely filled my needs. I can't wait to meet you in one of my classes!!!



---