Laurie DiPrima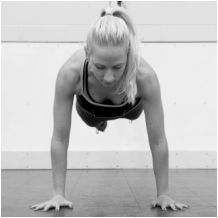 Z Spot Instructor: Kettle Blitz and
Mind Your Muscle

Group Fitness (NETA)
SMR (Self Myofascial Release) – Rumble Roller
Pole Dance
PiYo


Laurie has been instructing fitness since her freshman year of college where she taught Step Aerobics and Turbo Kick for CMU. During her summers at home, she taught classes at Livonia Recreation Center and branched out to other types of toning/cardio classes. During this time Laurie also became avid in Yoga, PiYo and Pole Dancing. After college, she began to work at Fusion in Novi which she then explored the world of lifting weights and loved that, too. This revealed her tough side which inspired her to complete 3 Tough Mudders in 3 different states in a year's time. Laurie was never interested in running, but once she needed to run to train for her races she also became slightly addicted to running, too. This led to completing the International Half Marathon. Challenge is what motivates her but the camaraderie of training and racing with friends is what she loves the most. Laurie's fitness journey also brought her to CrossFit Novi to instruct Yoga & SMR. Little did she know this would also bring her to her true love, Phil. They were married on October 17, 2015. Laurie has a passion for instructing and sharing fitness. Nothing is more fulfilling than putting a smile on someone's face and adding a dose of health & inspiration to their day.



---