Amy Churchman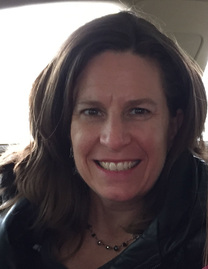 Z Spot Instructor : Kettlebell Blitz

AFAA Group Fitness Certified
Certified Indoor Cycling Instructor
AFAA Certified Kickboxing Instructor
ActivMotion Bar Certified


Even though my main employment is way outside of the fitness arena, I found myself getting drawn more and more to fitness. I started with just going to group exercise classes but then found myself drawn to the weight room. I began doing a lot of reading and carefully planning my workouts. Quickly I found friends and we started working out. I found that I really enjoyed helping my friends and thought more about becoming an instructor. About 6 years ago, I got certified to teach classes. I find teaching is a fun and nice break from my day to day job. I love feeling the energy when teaching a group class. My favorite classes are strength training with a cardio flair because you can get it all done in one hour. That is one of the reasons I was drawn to kettlebell -- where else can you get a full hour of cardio, strength and core.










---